We offer a full range of servicing support to keep everything running smoothly.
Welcome to our Wholesale Website
Carvetii are Cumbria's leading speciality coffee roaster, consistently delivering quality and support since 2011. Whether you are a new or existing business, there are many facets to Carvetii each aimed at supporting our customers to improve their offering.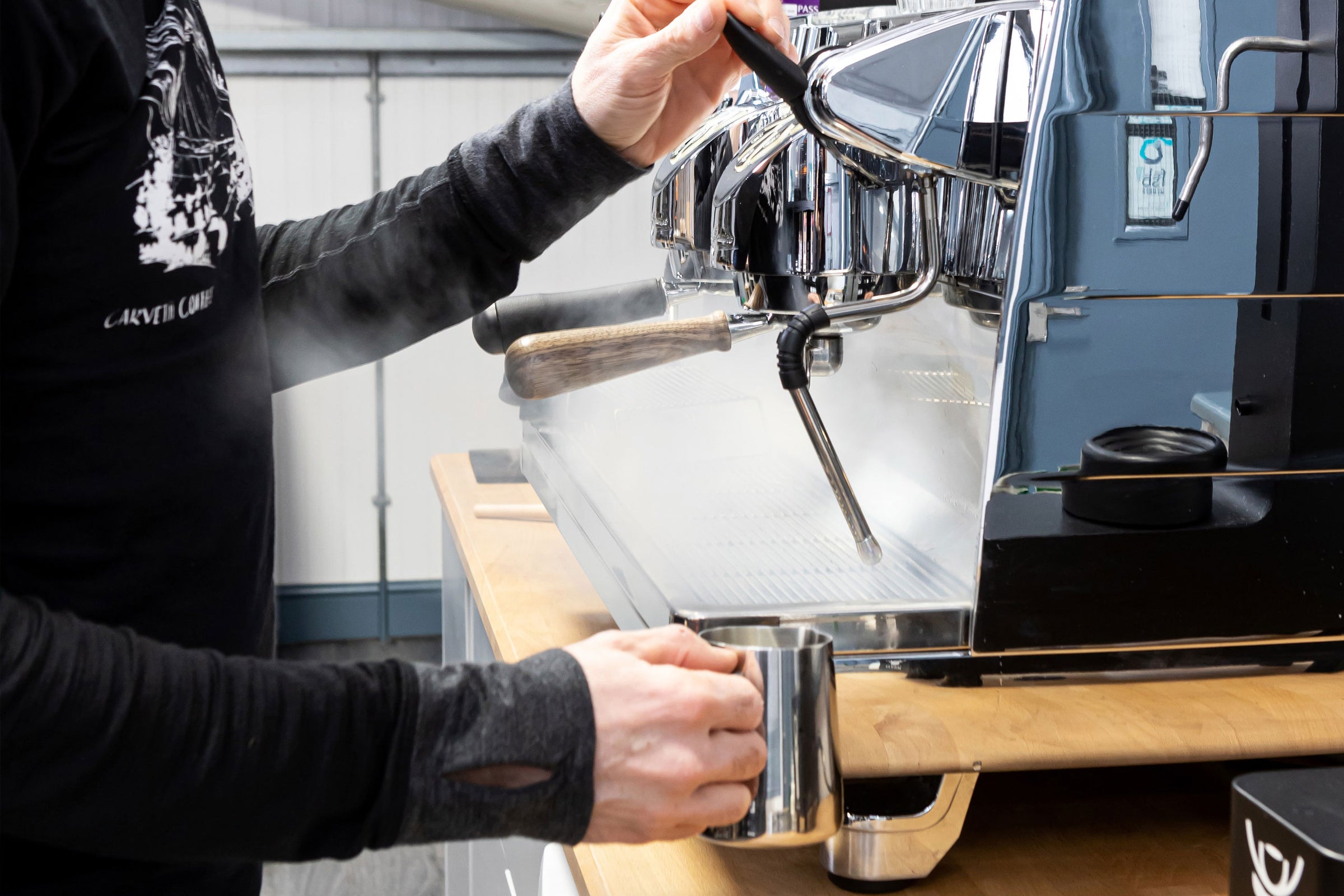 Training
We offer full training for you and your staff, whether it is on new equipment we've installed or as a refresher course to keep everyone up to date and in sync.
Find our more
These guys go to extraordinary lengths to make sure their coffee tastes consistently wonderful and their customers are taken care of. We are incredibly lucky to have a World Class roaster on our doorstep and are super proud to work with them.

Richard Metcalfe

Owner, Homeground Coffee & Kitchen
I have worked with Carvetii since before my coffeehouse opened and they have been a fantastic source of help along the way. Their continuous training has been essential in developing myself and has allowed other baristas to reach their potential in an interesting, fun and helpful way.

Stephen Kidd

Owner, Moon and Sixpence
We were immediately impressed by the quality of Carvetii's product and the level of expertise they provide. Their advice was invaluable throughout the design of our servery area. Carvetii is an exceptionally well run business and I can't recommend them highly enough.

Richard Bagot

Owner, Levens Kitchen